News


JIMBO

Some people play the strangest instruments; a rare few make extraordinary music with them. Jim Kimsey is in the extraordinary camp. Whether he's playing fretless guitar, electric sitar, tape loops or ukulele, he can move, amuse and amaze audiences, sometimes all three at the same time. He's a one-man musical circus devoted to serious play – the give-and-take of skill and soulfulness, wit and imagination.
Kimsey draws on influences ranging from Les Paul to Ry Cooder to Professor Longhair to Miles Davis. He's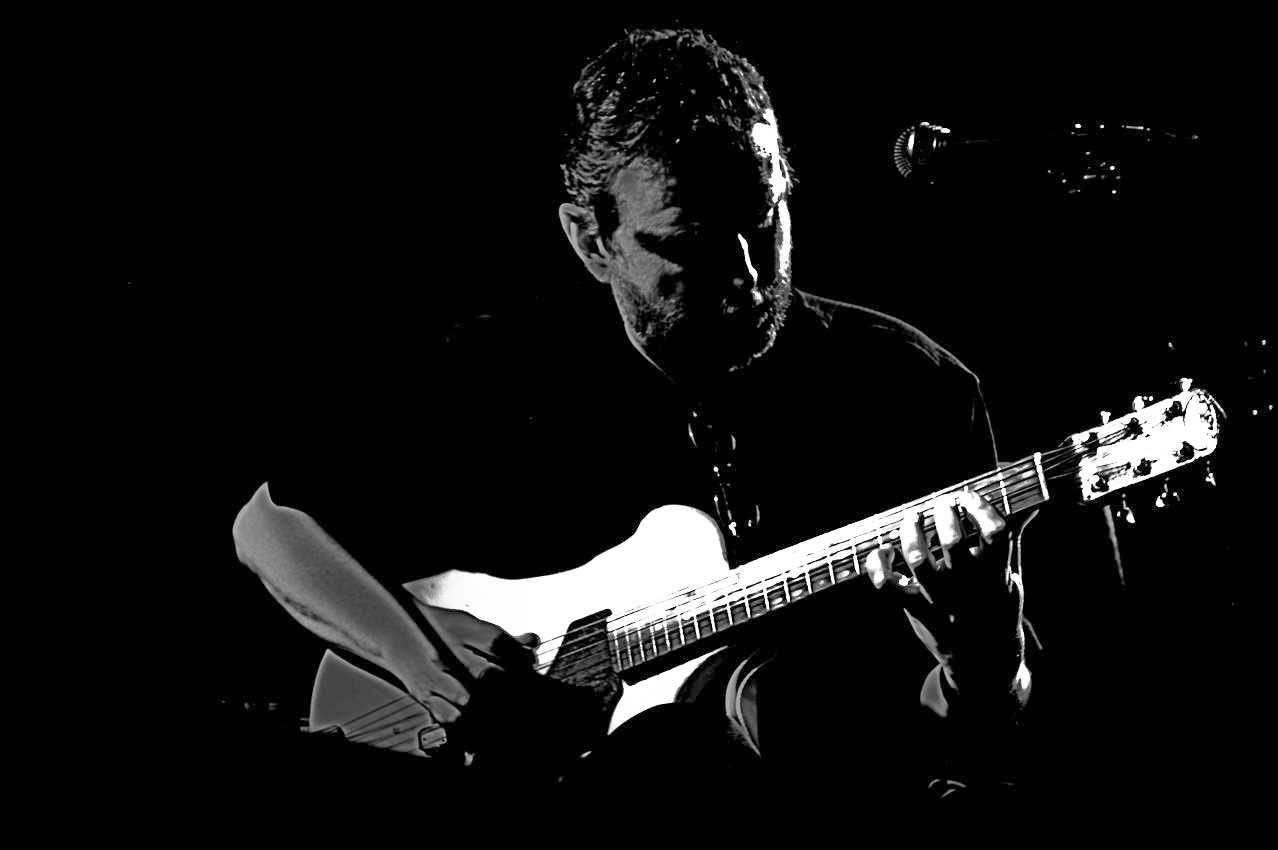 eclectic in the way that those artists are eclectic, in the way that rock and jazz music of the 60s-70s is eclectic -- part of a search for new sounds rooted in what went before; forging connections between the familiar and the obscure; as a campaign to keep the mind's ear open.
Recently Kimsey opened for art-rock icon Adrian Belew. It was a tough crowd, but Jim, armed at first with only a ukulele, had them on their feet throughout his set and calling for more at the encore.
Jim's singular takes on well known tunes like 'While My Guitar Gently Weeps' blend nods to the Gypsy Kings while offering a full-metal take on Eric Clapton's famous solo – all this on his electric ukulele! He reworks other classics on his one-of-a-kindFretless Buzzmaster, a stringed instrument many have mistaken for a French horn. He sets a New Orleans classic to stomping percussion loops driven by hellbent slide guitar. Rounding out a set may come equally striking takes on tunes by Charles Mingus, John Lennon, Joni Mitchell or the Everly Bothers, with some featuring Kimsey's not inconsiderable vocals and a few with his trademark whistling talents.
Alligator Records impresario Bruce Iglauer praises Jim's characterful vocals and "very tasteful guitar playing" while noting that Kimsey's "influences are among my favorites". Kimsey's music is "good stuff" he affirms, "and I want say so loudly!" Hear hear.
Hear samples from Don' Fret, Jimbo's collection of solo arrangements and originals for the
Another project of Jim's is The Plastic Jimbo Band.
Hear arrangements of Beatle classics for solo band --- one man w/ loopers, harmonizers and whatever else it takes to perform these tunes to their fullest.
JimboSOLO simply Guitar and Voice
Jimbo brings his own thing to the Holidays!!