News

Hello to ALL!
I have been off line for a while, but this is a new web site and thanks for clicking in.
Check out the 'News' for all of my projects and I hope to see and hear from you soon.
NOTE: I have put a lot of streaming music up on the site, so just wait a bit as these pages load.
PRESS for perXactly!
As solo artist, bandleader and sideman, Jim Kimsey has shown himself to be a uniquely individual musician. Consistently spanning a wide variety of styles and a broad mix of music, Kimsey has always played himself in every situation.
With perXactly!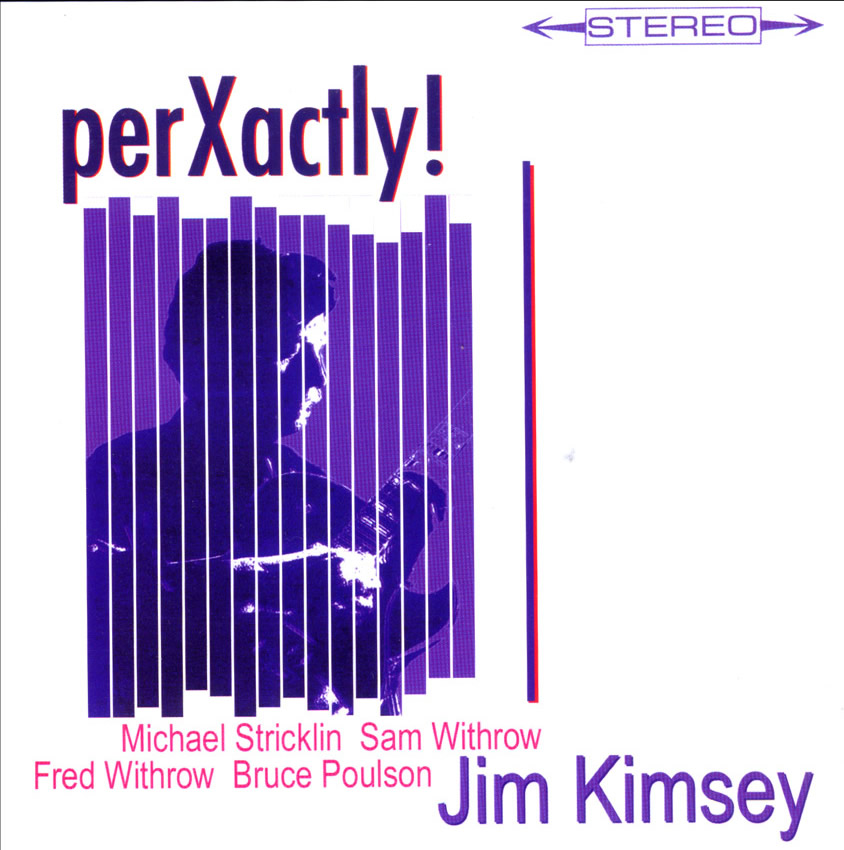 his jazz debut, he continues playing many roles —composer, arranger, bandleader, guitar maestro—and proves he's a master of each. His band consists of superb, sensitive players as well, who move seamlessly through an array of grooves and styles. The sense of interplay is swinging and conversational in the finest tradition of jazz ensemble performance.
There's a lyrical quality to Kimsey's writing, and the compositions are memorably melodic. His melodies are framed by bittersweet, goosebumpy harmonies using dissonance to express tension and suspense; to tease out subtleties of humor and longing. Pulling off this sort of harmonic thing requires great expertise and musicality, particularly evident on stunning ballads like Puo Dirmi.

perXactly! (click to Listen)

Mixed in with this harmonic roux, however, is the persistent yet shape-shifting flavor of the blues. While on exultant romps like Rampart Street Rhumba and Second Line Thang, we find rhythmic textures that pay tribute to the roots of classic New Orleans jazz and r&b. Both these tunes were part of a Kimsey set at 2001's Indy Jazz Fest with his 2nd Line R&Bebop band Wild Blue Jimbos, played to a crowd of over 5000.
The thrilling guitar break on the tango bridge of NDKREBN shows us things aren't always what they seem here, as they take yet another turn. Indeed, one is transported by Kimsey's music to invigorating, atmospheric places: the bustling streets of the French quarter; the lonesome cafes of Naples; the sexy social clubs of Havana; the smoky after-hours joints of old Indianapolis. Traces of classic Miles, Bill Frisell, Professor Longhair and Nino Rota are heard here.
The word perXactly! is a hip, soulful way of saying, "Yeah!". It's a funny and poignant sign of affirmation--and a perfect name for this beautiful music.